5 tags
5 tags
5 tags
3 tags
Watch
jonnytsunami25: LOL Lol…I can't stop laughing!!!!!
4 tags
6 tags
4 tags
Expect Christmas Cards and Thank You notes.. ;)
So every time I get a follower it tells me where they are…. Down to the floor of the building.
5 tags
5 tags
3 tags
4 tags
Ryan Reynolds
Made a very gay appearance in Ted……a delightful and yet sad surprise!
5 tags
5 tags
6 tags
RIP Andy Griffith. You will be greatly missed.
5 tags
love this song <3
6 tags
Listen
6 tags
4 tags
Listen
4 tags
maroon 5's new album is amazing...i love them
7 tags
6 tags
they finally wrote a song about me! 
4 tags
if only <3
5 tags
why did i ever love you at all?
4 tags
oh bon iver <3
4 tags
disney love <3
5 tags
give your heart, then change your mind....
3 tags
I see u Emaly
bilgerat: likin mah stuff i kno wat u want u want mah body dun worry no words….
8 tags
Add in your own language
English: I love you
Catalan: T'estimo
Slovak : Milujem ťa
Finnish: Rakastan sinua
Slovenian: Ljubim te
Danish: Jeg elsker dig
Portuguese: Amo-te
Albanian: Te dua
Japanese: (romajii) Aishiteru yo.
Tumblr: FUCK YOU YOU FUCKING FUCK I HATE YOU
Keymash: alskdfjcashbcnlasdjfan
Thornberry: BLARHAGARHHGARH
Dean: Don't ever change.
Fangirlish: JESUS FUCKING CHRIST LOOK AT YOU jasdhfifhss
Hungarian: Szeretlek
Persian: Doostet daram
Turkish: Seni seviyorum
Batman: NO LOVE. ONLY JUSTICE.
Russian: Я тебя люблю (Ya tebya lyublyu)
Italian: Ti amo~
Nightwing: Touch my ass
Tim Drake: Erm. Erm. Erm. Um. Erm. Erm. Hi.
Asexual: will there be wifi
Korra: Look, I really like you and I think we were meant for each other!
Persona 3 and 4: Level 10 social link right there
Carly Rae Jepson: Hey I just met you and this is crazy but here's my number so call me maybe?
Spanish: Te quiero
Loki: You have heart.
Tony Stark:
Ace Attorney: Thanks to you, I am saddled with... unnecessary feelings.
Homura: MADOKA-CHAN!!
Toph: *PUNCHES YOU* That's how I show affection.
Sokka: BOOMERANG!!
Mai: I don't hate you.
Zuko: Honor!!
Katara: HOPE
Aang: Penguin sledding
Iroh: Tea
Bolin: You are one of a kind.
Edward Elric: EQUIVALENT EXCHANGE!! I'll give you half of my life, if you give me half of yours!
Ichigo Kurosaki: I wonder if I can keep up with the speed of the world without you.
Tite Kubo: THE HEART
Ulquiorra Cifer: Come with me, woman
Hebrew: Ani Ohev Otach (אני אוהב אותך)
Loki: It's good to have you back. Now, if you'll excuse me, I have to destroy Jotunheim!
Chell:
Supernatural: Don't get killed.
7 tags
5 tags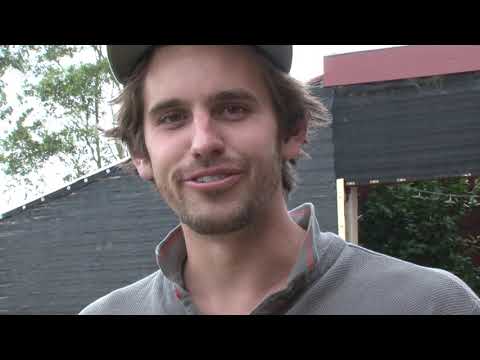 5 tags
never fails to make me dance <3
5 tags
Anonymous asked: WOW @ tumblrdatinggame(.)com WTF is this.. my little brother's roommate is on this and I think I saw you too lol
oh hey tumblr...work has taken over my life!!!!!
6 tags
Watch
jordyygurlxo: beneca-crane: emmalik20: the-love-within: v-i-t-o: thenameisbunny: STOP WHAT THE FUCK YOU ARE DOING AND WATCH THIS OKAY forever reblog forever haha CRYING. Oh man, it's back.  OH. MY. GOD. this is amazing WATCH THIS SHIT!!!
8 tags
they say...
a way to a man's heart is through his stomach….so why am i still single?? being the chef at the best restaurant in town has gotten me no man…. i think they might have been wrong….screw them!
6 tags
my life. lol
5 tags
jamming out to some Queen before work.
8 tags
love this song!
12 tags
AVENGERS...worth it.
15 tags
im getting to see the avengers tonight!!!!!!!! OH...
6 tags
5 tags
4 tags
curiosity killed the cat...or did it?
9 tags
i actually have a bit of a tan.....strange for...
10 tags
ive decided that my love for One Direction stems...
4 tags
definitely a sinatra, fitzgerald, james, armstong...
thecrimsoncaptian-deactivated20 asked: I apologize for the ranomness of this but I'm Skip and I wanted to inform you that I have decided that we are now friends, please plan your life accordingly
7 tags